Sales! This is the reason you started an Amazon store & run product ads. You must have adopted various advertising strategies for your business, but do you know that there is still room for more growth? To make things work, you need to be capable of driving external traffic to your Amazon Listing. This article demonstrates the top six ways to drive external traffic to your Amazon Listing. 
Why advertise on Amazon anyway?
If you're reading through this, you're possibly trying to expand your business. Your Amazon PPC Campaigns are set up properly, with an already written excellent Amazon seller list bringing a nice amount of sales. And that's a great thing considering that 66% of customers' product research begins on Amazon, per a 2019 Statista survey of Amazon users.
However, this also means that 34% of consumer traffic originates from Amazon. If you've only been focusing your advertising & marketing efforts only inside Amazon, that represents a sizeable portion of unrealized potential. You need to focus on driving external efforts.
Ways to drive external traffic to Amazon listing
Vendors and third-party sellers who are Brand Registry members have access to Amazon Sponsored ads. They can create display ads using this tool both on and off Amazon. The display ads aren't just shown to customers on third-party websites & apps but also to Amazon search results & product detail pages.
25% of independent Amazon sellers have used Amazon Sponsored ads since this ad format debuted in 2019. Despite not being the most common ad type on Amazon, it still contributes 2% to the company's advertising income. It's a no-brainer to use Sponsored Display to test off-Amazon ads if your brand is registered.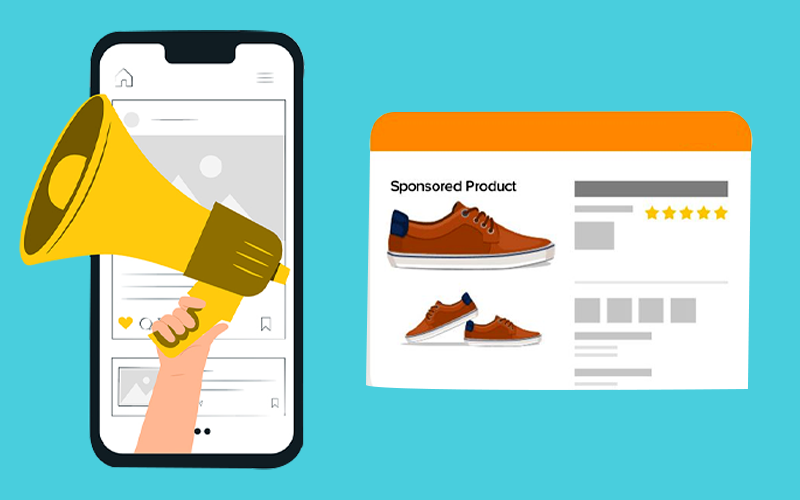 You may be surprised to know that 21% of consumers begin their product searches on social media. And that amount is far too high to ignore. Facebook advertising is a fantastic social media marketing tool that enables you to target particular demographics and interests of people who are more likely to search for and buy your products.
Ads on Facebook, when used effectively, can significantly increase your Amazon FBA sales! We advise sending traffic to a landing page prior to your Amazon seller list when using Facebook ads. This helps you:
You pique visitors' interest and get them in the mood to make a purchase.

You gather customer information from the landing page, specifically their email addresses.
3.Advertise on deal websites
There are many deals sites where you can advertise your products. Because everyone enjoys a good offer, these websites may also be included in your target audience metrics. Here's what you can do:
Find a few popular websites that have a loyal following of users.

Shortlisted two or three sites & collaborate with them.

This does require a fee, but in the end, it will fetch you a nice amount of sales.

4.Produce a fantastic product video
A third of internet users watch videos for the majority of their time. And so, a well-made video has the power to persuade viewers if used properly. You are fortunate if you're already a registered brand or trademark and a participant in the Amazon Brand Registry program.
You can benefit from its video EBC (Enhanced Brand Content) feature. Only a few brands are taking full advantage of this fantastic feature. It's one of the best & most efficient ways for your amazon seller list to stand out from your rivals. Hire someone to make videos for you if you are not an expert at doing it! HRL Infotechs graphic designing team can help you out.
5. Create an email database
A trusted method for reaching your audience and organizing them according to their interests is to build an email list. There are several methods for obtaining customer email addresses.
Amazon sellers frequently use an approach to include a package insert with a link for "product registration." An incentive for the customer should be stated in the insert, like a warranty, a freebie, a coupon code, etc. The link then directs them to a landing page where they input data that identifies their order, such as their Amazon order ID# and email address. By gathering that data, you create a database of email addresses of clients who are interested in the kind of product you are selling.
As discussed above, social media channels can drive huge external traffic to your Amazon listings, but one cannot ignore a giant like Google. Are you thinking that what is the trick of getting external traffic through Google Ads? The very first step is connecting the amazon product listing to the landing page. With this, as soon as the potential customer clicks the ad, he will be redirected to the Amazon product page, where he can directly make a purchase. 
Keyword research plays a vital role when it comes to google ads as it directly influences the organic ranking. One wrong keyword negatively impacts the budget you have set for ads. Moreover, wrong keywords can also bring your organic ranking down. So before running Google ads, it is suggested to optimize your Amazon listing with targeted keywords, add attractive images that grab attention, and write valuable content that can connect with your positional customers.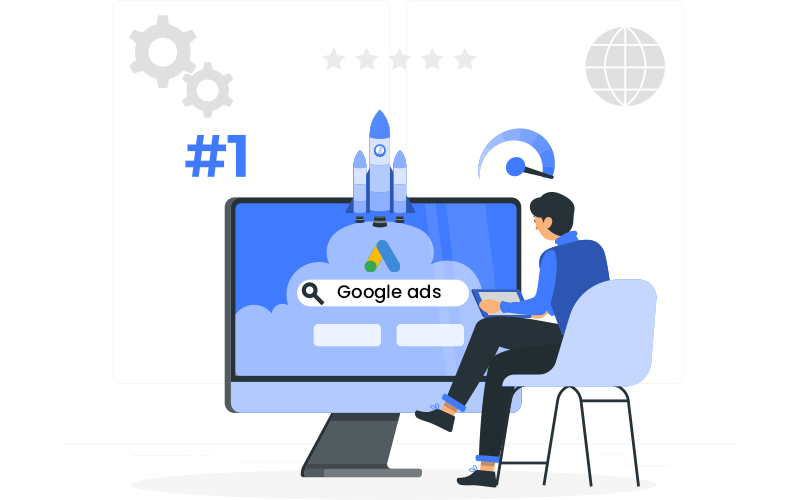 The audience's purchasing behavior can be greatly influenced by a carefully chosen influencer in the industry—hence the word "influencer." The two platforms where most people collaborate with influencers are YouTube and Instagram, but anyone who has an audience of followers can be an influencer. The most well-liked amazon influencer market strategy is to ask influencers to do a review for one of your products. With cold outreach, this is essentially a hit-and-miss strategy, but eventually, you'll find influencers who'll do a review for you to receive your products for free.
There are multiple ways to get customers to visit your Amazon Listing. But if you want to drive greater traffic, leveraging external sources like Facebook, google ads, etc., is highly crucial. Email and influencer marketing also adds to these efforts as each brings in a different kind of traffic. You must remember that Amazon is an e-commerce medium. So, whether you sell a pen or electronic items, you must ensure that your amazon seller list looks great & sells well. Follow the mentioned tips and get your Amazon business growing!