As Amazon consistently grows, opportunities to build an e-commerce business by selling on the site also grow. The latest trends stipulate that the year ahead holds enormous potential for e-commerce entrepreneurs in 2022.
By now, you might have worked through whether you want to sell on Amazon. Selling on Amazon brings plenty of benefits for you, which include:
Get More Customers
Low Starting Cost
Unbeatable Reach
Regularly Secure Payments
Services for Every Need
International Expansion
And appreciably more…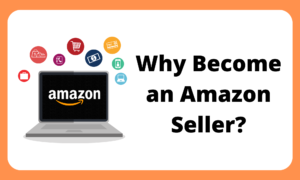 As an Amazon Seller, your products are available all day and night to crores of customers & businesses in India's most visited shopping destination. Six lakh+ enterprises, big and small, sell on Amazon at present. If you're grappling with whether to sell on Amazon or if you should stay on the platform, consider all these factors mentioned above.
Now you're set to sign up as a seller. So what happens when you register? As an Amazon Seller, there will be lots of expectations from you. You must take a few prompt steps to prepare your store for the customers.
Let's guide you to set up an Amazon Seller Account and assist you in accomplishing things you need to do before you list your first Amazon product.
Amazon Seller Account Requirements
After you've figured out what you plan on selling on Amazon, you'll have to go through the Amazon seller registration process, which is pretty straightforward.
1. Sign Up for Amazon Account
It doesn't matter which way you enter Amazon. Go to amazon services. You can sign up through a few different options too.
 2. Click on "Learn more"
Then reach the "Pricing" tab and click on "Compare selling plans." It brings you to a comparison page to see the distinction between an individual and a professional seller account.
Note that clicking on the orange 'Sign up' button will immediately take you to the registration page for a professional seller. On the contrary, the 'See pricing' link exhibits the difference between the individual and professional accounts and permits you to determine which registration you want.
3. Opt Between an Individual or Professional Seller Account
Regarding Amazon's seller plans, you again have two options: professional and individual. If you plan to sell around 40+ products per month, signing up as a 'professional' will be your most acceptable gamble.
Even though you're selling just as a hobby and don't regard yourself as a professional, this plan will help you save money.
4. Add Your Email id and Select 'Create a New Account'
After selecting the best-seller plan, a window screen will appear asking you to type your email id and a password (of your will) for your account.
When you're done typing, click the 'Next' button. It will take you to another screen, affirming you must accept the notification sent to the email address you provided on the initial screen. This way, Amazon confirms your email address.
Please pay attention to an email from Amazon, and approve the notification through the link they impart. Once you agree to it, you'll be taken to the next screen accordingly.
5. Select Your 'Business Location' and 'Business Type'
The next step is to create an Amazon business account and allocate the following information:
Business location
Business type
Full name
Subsequently, click the 'Agree and continue' button.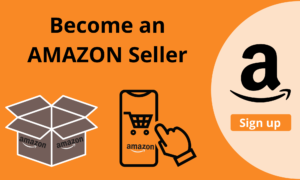 6. Enter Your Personal Information
Afterward, you'll need to provide Amazon with several personal details. It also includes a form of identification (your passport number or driver's license).
After everything has been documented, click on 'Next' at the bottom of the screen. Ensure the address you've put in is correct since Amazon will send you a verification number on a postcard that you must enter before using your account. Again for authentication, you'll need to provide your mobile number.
7. Enter Your Billing Information
Providing Amazon with your billing information will be your next step, including a genuine bank account number and a valid credit card number. Before proceeding, click on "I Understand."
You will need to authenticate your bank account on the following page. Post confirming your banking details, you must enter your credit card details.
8. Put the Information for Your Product(s) and the Amazon Store
After supplying your credit card information and validation, you'll answer a few queries about your Amazon store and the products.
To move on to the next phase of the seller registration process, you'll need to answer the following:
Naming your Amazon store
UPCs for your product(s)
If any diversity certifications
If you're the maker or brand owner of the product(s).
Clicking 'Yes'/'Some of them,' makes you answer: Do you own a government-registered trademark for the branded products you wish to sell on Amazon?
Push the 'Next' button once you've answered all the questions.
9. Identity Verification
Identity verification next, you'll need to verify your identity by uploading images of your ID (license or passport) and a bank statement. After uploading them, click Submit.
Lastly, confirm the business address after completing all the other verification steps.
If the address is correct, a new screen will appear after clicking the confirm button. It elucidates you receiving a verification code postcard at that address and a verification code.
Then, after receiving the card, enter the code into the given space and finish the verification process.
Once you're verified, you're in!
Congratulations, Now you're a verified Amazon Seller.