Outstanding Strategy to Launch a New Product on Amazon
Are you organizing to launch the latest product? Product launching is always one of the most significant steps towards enhancing a business, specifically for manufacturers. Yet, before launching your product, ensure a proper execution plan. Without a robust strategy, it will be more like nobody knows it. Master the art of How to Launch a New Product on Amazon with us.
What is a Product Launch?
A new product launch refers to a business's collaborative effort to premiere a new product in the market and make it effectively accessible for everybody. This systematic procedure releases a new product for sale and is as essential as developing a unique product at first.
 Around 60% of customers love it when brands launch new products. Yet, every launch comes with unique challenges because every product is fantastic. Launching a new product on Amazon permits brands to:
Remain competitive.

Drive sales.

Gather feedback.

Remain top-of-mind with customers.
Amazon's new product launch can be tricky, especially if you're a new or amateur seller. Driving your listing from launch to a prospering stage could be time-consuming. You might need to pay attention to a few key points.
A successful product launch on Amazon can be thrilling and demanding at once. It takes effort and patience to turn out as amazon's best seller. To launch a successful product on Amazon, an Amazon seller needs to understand SEO on Amazon. More precisely, Amazon's A9 Algorithm. As this algorithm loves conversions, it conveys to Amazon that the product bought is absolutely what the buyer has searched for. Besides, the more your listing converts, the more likely Amazon will rank you for relevant keywords. 
Why is it Crucial to Have a Product Launch Strategy?
The extract of a product launch strategy is to recognize the appropriate time and market for the product. In addition to banishing inconsistent marketing campaigns, it further helps point out the target, confirming good sales. Without an established product launch strategy, it becomes laborious for a brand to catch the grip. While using the amazon launchpad, ensure curating the relevant product marketing strategy.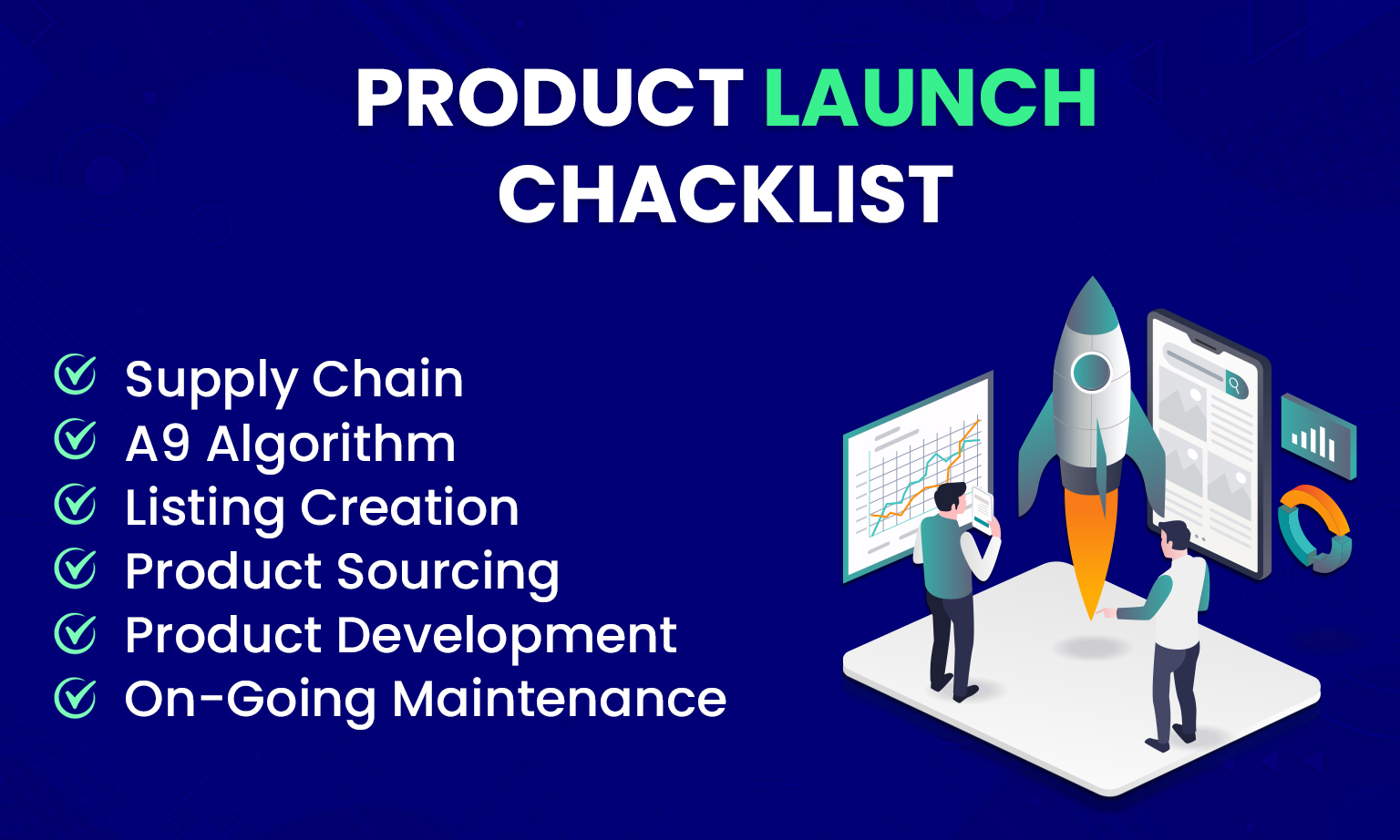 Step-by-Step Process for a New Product Launch in the Market:
Assembling complete information is the first step toward becoming an amazon top seller. Knowing your customer better makes it even easier. Finding the appropriate product for your target audience sets your product sourcing right. Do particular keywords & product research and request quotations from potential suppliers.
This process includes various tasks that add value to the new product via the amazon launchpad. The significant targets must be creating universal product code (UPC), packaging, and product manuals. Besides, the conceptualization, design, development, and marketing of newly-produced goods are a crucial part of this process .
3.Setting Up Delivery Process
This process begins at your manufacturer and ends at the warehouse. Thus creating an amazon listing and a detailed shipment plan is a must. Coordinating delivery rates is yet another aspect. You must arrange for a consignment forwarder to organize your shipments. 
It refers to the product launch advertising before the officially launched product is made available. It creates product awareness, boosts excitement around the forthcoming launch, and creates valuable leads.
It also focuses on a few remarkable stages, including:
Product photography – You add product photos from multiple angles to ease it up for buyers. They should be clear and comfortably zoomable. 

Considering influencers – They review your new product and share it on various platforms to generate the buzz and connect GenZ to your launch. You can also announce an Amazon giveaway winner and popularize your product.

Product imagery – Here, you involve your images of infographics, lifestyle shots, specifications shots, etc.
Amazon listing optimization is decisive of all steps in launching a new product. It customizes your product listing so that you gain the highest possible rank. Your product rises or falls in the search results depending on how you build the front and back end of your product listings.
At this point, you must add A+ content, product information and upload the product photos and imagery. You should also add lifestyle images that showcase everyday scenarios of using your product. 
The launch team must work closely on finalizing the launch date that suits your product the best. On your launch day, you finally release your product to the world. At last, you make those amazon listings live and keep an eye on your product page.
At times it's not feasible to launch a new product through grand events. In such a case, you can opt for an online platform to launch your new product. 
7.Round-The-Clock Maintenance
Your work doesn't get over with your launch day. Setting on the regular maintenance remains the essence that ensures your consistent growth and maintains the trajectory of your sales. Generating sponsored ad drives, reviewing business reports, checking suppressed listings, and performing split testings differentiate you from other sellers on amazon seller central. 
8. Gather Feedback after Your Launch
Examine customer response to determine what changes you need to make to enhance your product. There are different ways to collect this feedback:
Product satisfaction surveys

Emails

Net promoter score

Community 
We hope this article helps you launch a best selling product on Amazon launchpad. However, there's no guarantee that a new product will succeed in the marketplace but correctly timing your launch can make your debut and product noteworthy.