Better brand discoverability with Amazon Posts Management
The capacity of a brand to present itself in front of its target audience in a meaningful way directly impacts sales and profit. We know about the tectonic impact that social media has made on customer experience and behaviour. It has primarily influenced buying habits, busing decisions, and buying experience of customers. To keep up with the pace of the digital world and keep shoppers engaged, the most popular marketplace Amazon launched its Instagram version. Yes, Amazon posts management.
Amazon posts management is a unique way to bridge the gap between straight eCommerce experience and social media marketing. Through these posts, brands can gain better visibility for their products. Wondering how? The article deals with everything you need to know about Amazon posts.
About Amazon Posts Management
Amazon posts provide brand-registered sellers an efficient tool to share product-related content and relevant lifestyle images through "feed," which is more or less similar to social media platforms such as Facebook, Instagram, etc. With these posts, brands can redirect the visitors to the product detail pages with just a single click.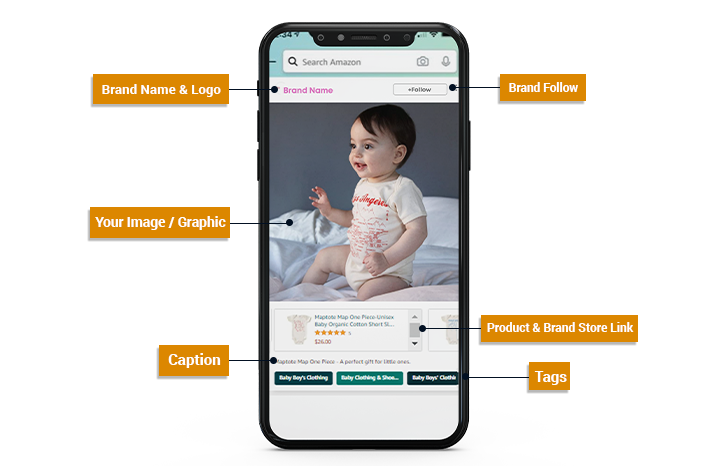 Is Amazon Post a Great Idea for Your Business?
You can find numerous perks of incorporating Amazon posts in your amazon marketing strategy. However, there is still one question that is left unanswered. Is Amazon posts management an excellent idea for your business? 
Almost all brands can leverage the power of Amazon posts to reach their customer base. They just need to have the bandwidth to explore new opportunities. Along with this, there are some points that a brand should consider before diving into the amazon posts space is: 
1) They must have a good number of relevant social media content to repurpose and promote directly on Amazon. 
2) As Amazon post is a free platform and you compete with popular brands, it is better to take time and create high-quality lifestyle images. If followed correctly, Amazon posts management can be a perfect way to maximise brand value.
Why Should You Go with Amazon Posts?
You might think that platforms like Instagram, Facebook, and amazon release new features now and then. So, what is the advantage of investing in these new features? 
Amazon posts marketing services

are free 

Help upsurge your product discoverability

Reduce buyer friction

Channel to reach a wider audience 

Shoppers can "follow" your band

Allows sellers to download performance metrics 

Help your brand stand out from the crowd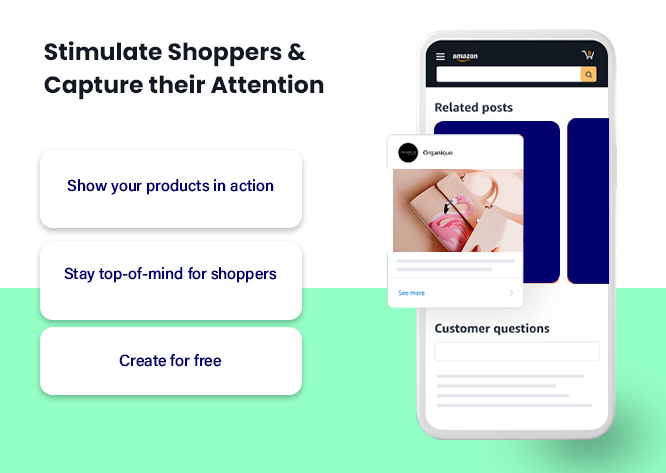 How to Create Amazon Posts?
So, to start with amazon post creation, your band must be enrolled in Band Registry and have an active Amazon store. If you are eligible, here's how you can get started with the Amazon posts management option: 
Once the buyers discover your feed and get the product of interest, they will click the post. As soon they click, they will be redirected to the product detailed page, where they can purchase. 
Where Do Your Customers Find Amazon Posts?
There are several spots where amazon posts appear depending on customer engagement and relevance. 
Product details page
Related product feed
Category feed
Brand feed
Tips to Achieve Better Results with Amazon Posts?
Now that you know how amazon posts can help your brand grow let's focus on how to make them work for your business. Some of the effective tips are summarised below: 
1) Use high-resolution and high-quality images. Try to avoid overlaid buttons, icons, or text. It is found that shoppers usually ignore crowded images.  
2) The images should be attractive and compelling, showing the real-life usage of the product so that the customers can relate to them.   
3) You can raise customers' pain points and highlight how your product can help overcome them in the caption. You can even explain the points that make your product unique. Don't repeat the product description, and avoid using snippets from reviews. 
4) Amazon creatives and descriptions are slightly different from social media. Amazon is more about selling your product rather than sharing or conversation. So, not to copy-paste the same idea everywhere. Tailor the amazon posts management strategy concerning the amazon audience and their requirements. 
5) It is better to post a few strategic posts than random daily postings. You can post for special sales, product launches, holidays, etc. if you do not get much time to strategize things.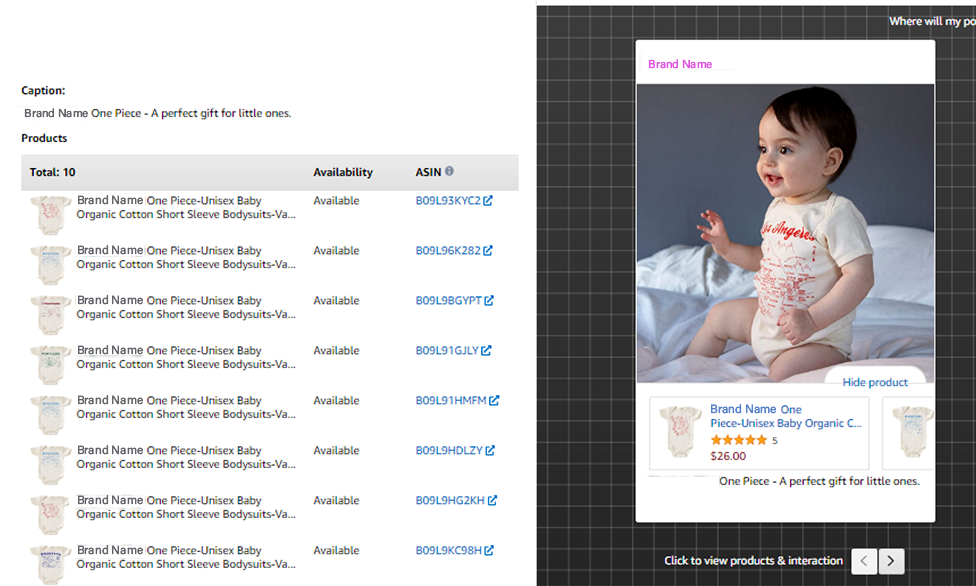 Track Success of Amazon Posts with Vital Metrics
Whether you are following the conventional techniques or creating strategies around some advanced features, what matters, in the end, is "results." Amazon has incorporated "insights" that can help you track the performance of your amazon posts across the whole website. Here are some metrics that your can track: 
Total Engagement:

It is the total clicks the amazon post has earned. 

Viewable Impressions:

Measure of ad viewability that defines the number of times at least 50% of the post was shown on screen for 1 second or more.

Clicks:

Check the downloadable reports- total clicks on brand feed, details page, related feed, to expand caption, to show the product. 

Engagement Rate:

It is the engagement divided by impressions. 
Latest 2022 Features for Amazon Posts
Story-telling:

The feature makes it easy for sellers to feature multiple products in the post and showcase the matched commodities or product variations. 

Scheduling:

Sellers can plan things ahead of time and thus never miss on the beat and feel confident by using the scheduling posts option available in the latest version.

Downloadable reports:

The features allow sellers to download reports, compare metrics and make the changes in strategy accordingly to reap better results. 
To sum up, one can say that Amazon's attempt to incorporate social media into online retail looks promising. It is highly recommended to take a step ahead and use amazon posts management services to your advantage, as this will offer a new shopping experience to your audiences. Also, one cannot ignore that this amazon marketing service is free, so you must try it! Are you searching for assistance? HRL Infotech, an amazon advertising consultancy, can help you get through.