Seller on Amazon and searching for the powerful tool that can help you retarget visitors to your product listing? Well, Amazon Sponsored Display Ads is that powerful tool you have been searching for. It helps grow your business by engaging relevant audiences on and off Amazon. Amazon Sponsored Display Ads mainly support two targeting strategies: product targeting and audience targeting. These strategies work great and can complement one another depending on the business goal.
Let's dig deeper into how Amazon Sponsored Display Ads services can help you hit your sales goals.
KPI-focused Strategies For Amazon Sponsored Display
Here are some KPI-focused strategies that you can use for sponsored display ads to target both product and audience.
1. Reaching Shoppers Outside Search
Many high intended customers prefer external search engines or browse on amazon by applying a filter rather than using a search page or search bar to find their purchase. In such a scenario, relying solely on search keywords can prove to be a setback. Here it is better to combine both product and keyword targeting to reach a specific shopper segment.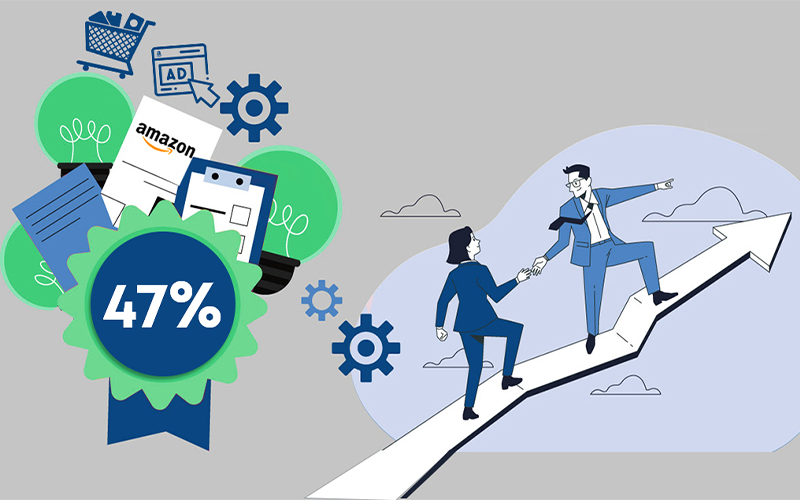 If we go by data, it is seen that this tactic has shown a 47% increase in the impression and better engagement with high intended customers on amazon compared to just leveraging keyword targeting alone.
 2. Building a Detailed Page Strategy
Sponsored display product targeting gives you the advantage of reaching shoppers on:
Competitor's detailed page
Your own detailed page
Detailed page in your category and also
Detailed pages outside your product category
Reaching audiences outside the product category is very helpful as it helps extend the reach on amazon and opens new opportunities to connect with a new set of audiences. Moreover, it helps in bringing these audiences to your category.
Three components of a detailed page strategy:
1) When it comes to Sponsored display, it is advised to target a detailed home page as it can surge CTR (Click Through Rate) by 41% compared to targeting other pages. It also helps to introduce potential customers to more products that a brand offers.
2) The next significant advantage of Amazon Sponsored Display Ads is they allow challenging brands to promote on famous detailed pages. These brands can also target complementary product detail pages or categories. This category targeting can help refine based on star rating, brand name, price etc.
3) As a brand, do you wish to reach new customers? If yes, then Amazon Sponsored Display Ads can prove to be a great way to get out of your aisle. With sponsored display, our Amazon marketing agency has enabled numerous brands to reach new customers that too, with good relevancy scores. Our entire model is based on detecting the relationships so that brands feel more empowered, offer a great shopping experience to customers, get out of their aisle and experience a surge in new-to-brand sales.
The Bottom Line
Ready to drive product awareness, expand your brand's presence and boost sales? You can hire amazon sponsored ads expert who can handle everything on your part. HRL Infotech amazon advertising services can help you sail successfully and capitalize on the omnichannel functionality of the largest eCommerce platforms.