Reasons Why Amazon FBA Sellers Must Go with Fulfillment by Amazon in Q3 2022
Many people wonder, as the year concludes, are Amazon seller services still worthwhile in 2022 and beyond? In a word, yeah. But let's discuss why!
Amazon FBA Sellers are responsible for roughly one-quarter (22%) of Amazon's staggering $469 billion revenue in 2021, up from $386 billion in 2020. To run their Amazon business, 89% of the third-party merchants use Fulfillment by Amazon (FBA). The need for online buying has grown, and while there is more competition on Amazon and other e-commerce markets, 63% of customers start their product searches on Amazon.
This blog will outline the benefits of selling on Fulfillment by Amazon in Q3 2022 for all Amazon FBA Sellers.
Why to Choose Amazon FBA in Q3 2022?
The e-commerce sales in the U.S. soared 14.2% in 2021 over the previous year to $870.8 billion. 41% of all transactions involving those total sales happened on Amazon. Amazon is the undisputed leader in the online retail space. Because of the advantages of Amazon's end-to-end Fulfillment by Amazon services, as well as its enormous user base. Moreover, it is the ideal location for vendors.
Is Amazon FBA worthwhile for developing e-commerce brands, given that 85% of Amazon's biggest sellers use it? Definitely! We'll outline 5 reasons for why Fulfillment by Amazon is worthy for all the Amazon FBA Sellers.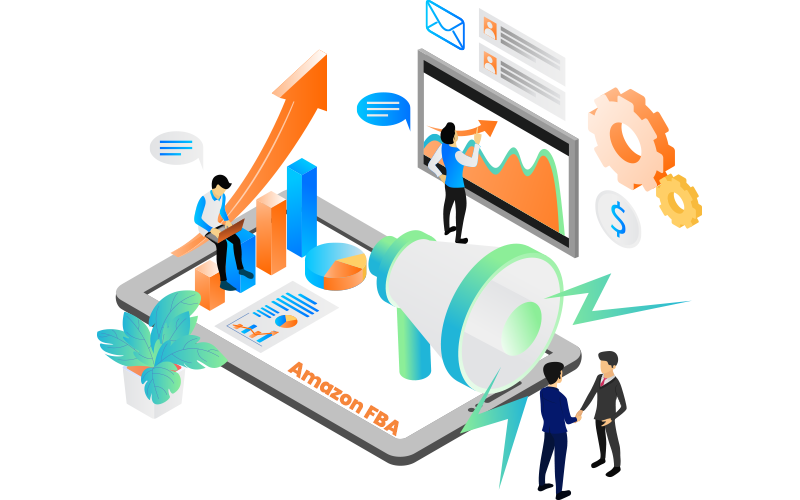 1.Amazon is Most Reliable Marketplace for E-commerce Consumers
By 2021, 71% of shoppers had gone directly to Amazon to look up prices and reviews or make a purchase instead of using Google to research products. This results from consumers' conditioning to expect ease and centrality from Amazon. They know that searching for competitive price points and conducting product research is possible on Amazon. The fact that third-party merchants have excellent ratings, aggressive pricing, and dependable fulfillment services only increase this.
It only makes sense for businesses to think about starting an Amazon business and utilizing FBA to boost their brand visibility and future growth, as it is predicted that Amazon will continue to increase its market share.

2.Inherent Seller Fulfilled Prime Features and Tools Facilitate Quicker Delivery
Given that the Amazon marketplace now dominates the e-commerce industry, it's crucial to emphasize how an FBA business-for-sale model aids companies' expansion and scaling. Your consumers will be able to take advantage of the advantages that only an Amazon store can provide, such as same-day and two-day shipping with an Amazon Prime membership, when you operate an Amazon FBA business.
The Amazon Platform has lately amended the eligibility criteria for its Seller Fulfilled Prime (SFP) program, which commenced on February 1, 2021. The program's objectives are to assist merchants in more effectively and satisfactorily meeting customer demand, upholding the website's authority, and drawing even more customers to Amazon as their one-stop online store. A few of these tools are:
Shipping Region Automaton.

Based on the locations of your preferred shipping services and Amazon warehouses, this function configures delivery locations for one-day and two-day delivery.

 

Delivery Speed Report.

The FBA seller network is a wonderful resource for analytics. This analysis enables you to assess which SKUs delay delivery times and what methods should be used to guarantee quick delivery.

 

Automatic Product Classification.

Based on the weight and dimensions of your products, Amazon will automatically classify them as standard or oversize.
Customers pay for instant gratification as part of acquiring their Amazon goods as soon as possible. These are just a few tools the Amazon FBA seller dashboard offers to help you optimize delivery times and identify potential flow disruptions. This helps to avoid client unhappiness and warns you about possible effects on your overall delivery approach and business from various products.
3.Simultaneous Delivery & Shipping
A successful online business has many moving elements that you must frequently manage on many platforms. However, Amazon FBA enables you to delegate control over delivery, shipping, and even a portion of your marketing. Your account can handle everything you require for your store. You can concentrate your efforts on product development and sourcing, inventory supply, and brand building through cross-channel advertising.

Interested in learning some insider advice for Amazon FBA sellers? Create an account and list your available products to get started. You can prepare your products before shipping them to the closest Amazon warehouse with the aid of Amazon Seller Central. Because each product needs a different code, description, and other specifications so that Amazon can reliably monitor your products, this calls for attention to detail.

Once you send your items to Amazon, it stores them until someone buys them. Currently, Amazon also handles the packaging, shipping, and customer support inquiries relating to product and delivery satisfaction.
4.Needs Zero Outside Marketing
Most businesses must devote a sizable portion of their budget to marketing. However, FBA eliminates the necessity for external marketing.
How do you employ FBA's marketing tools? You can set up marketing and Amazon seller tools from your seller account to promote your goods. This comprises
Sponsored products

Sponsored brands

Sponsored displays

Stores. 

Each of these Amazon seller services includes built-in templates and dynamic widgets to assist you in creating personalized advertising to promote your product to a specific audience. You may regulate your monthly expenses and instantly assess your return on investment by setting a budget for the maximum amount you wish to spend each day on your ads through Amazon advertising.

5. Clearly Defined Scalability Path

The next phase is encouraging growth once you have control of the fundamentals of running an Amazon FBA business. If you use all of the resources at your disposal consistently and wisely, Amazon FBA is worthwhile. Amazon FBA also gives you the following options besides sponsored posts:
Optimize your existing products using analytics

Promote discounts and exclusive offers to help your business expand.

Make plans for brand marketing and sales during particular peak seasons.
Amazon FBA gives sellers more time to concentrate on other crucial aspects of their businesses by shifting their attention away from fulfillment. But as with any business, how much effort you put into it will determine how fast and effectively it grows. Additionally, after using your FBA dashboard's tools, you'll have time to broaden your presence through additional channels to connect with present and potential Amazon customers.

Amazon Selling Tips & Tricks for Success in Q3 2022
Here are some helpful and essential selling pointers for Q3 2022 that you should keep in mind.
1. Understand the Amazon Ranking Algorithm
Fundamentally, Google's search and Amazon's ranking algorithms are very similar. They both, for instance, rely on keywords to determine relevance. There are some significant differences, though. Amazon draws customers who are actively shopping and examines conversion and sales stats. That's because this is a platform for purchases. Amazon PPC (Pay-Per-Click), sales history, organic sales, seller authority, impressions, click-through rate, and internal sales are significant aspects impacting the current Amazon A10 algorithm (Conversion Rate and Off-Site Sales).
Amazon FBA uses natural language processing, an artificial intelligence technique. It creates well-known sentences by combining relevant words. Therefore, a few search terms that describe your goods and clients' wants must be included in your listing. Consider investing more time in locating the right keywords rather than just adding them if you want your product listings to have greater authority.

3. Receive Consumer Feedbacks
Your success as an Amazon fba seller depends heavily on reviews, which can significantly impact your conversion rate. Customer feedback is crucial since it lets you know what they like and dislike. Then, you can enhance your items. There is a Request a Review option on Fulfillment by Amazon. You can use it to persuade others to write product reviews. However, it would be great if you were to keep in mind that this does not imply that individuals will provide favorable reviews. The Amazon ranking algorithm used by Amazon seller services confirms the legitimacy of reviews by preventing paid reviews using sophisticated detection techniques.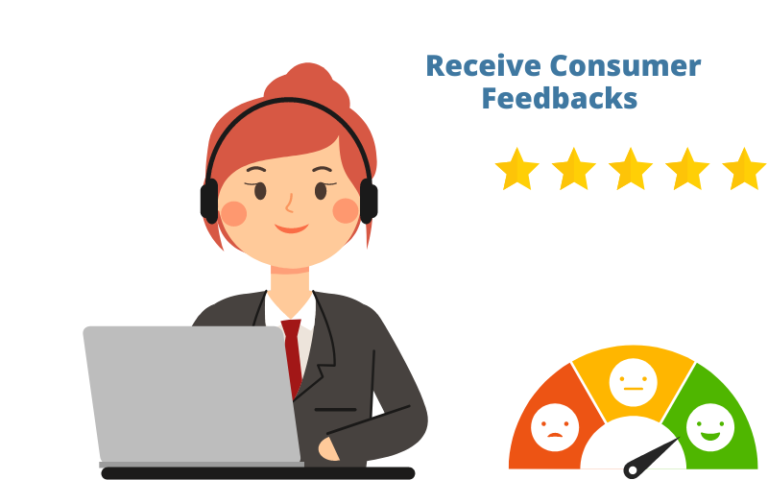 You are the pioneer of possible success if you enter the market with products already in high demand. Launching or maintaining your position among Amazon FBA sellers will be valuable through 2022 and beyond if you focus on developing your brand and stock and maintaining a consistent approach to optimization and product feedback.

The E-commerce industry is destined to stay and will only continue to develop over time, regardless of whether you're a newcomer to the world of Amazon FBA or a seasoned business owner looking to extend your possibilities. How you adopt and use it to your benefit is up to you. Reach out to HRL Infotechs if you need any help excelling Fulfillment by Amazon as an Amazon fba seller.