Everything You must Know on How to Sell on Walmart Marketplace in 2023
Walmart's response to Amazon FBA, Walmart Fulfillment Services, is upending the e-commerce sector (WFS). At least 45% of Amazon FBA sellers anticipate Walmart's online operations to be a fierce competitor for Amazon in 2022, and 31% plan to start WFS enterprises in that year. WFS allows vendors to ship their products to Walmart's fulfillment centers, where Walmart will take care of all of the storage, picking, packing, and shipping — as well as customer service — just like how Amazon FBA does.

How to Sell Using Walmart Fulfillment Services?
The advantages of using WFS are apparent, but how do you set up your Walmart account? You must confirm your eligibility in your Seller Center account if you sell on Walmart's marketplace.com. You can apply and complete the Walmart Fulfillment Services Interest Form if you are not a current seller.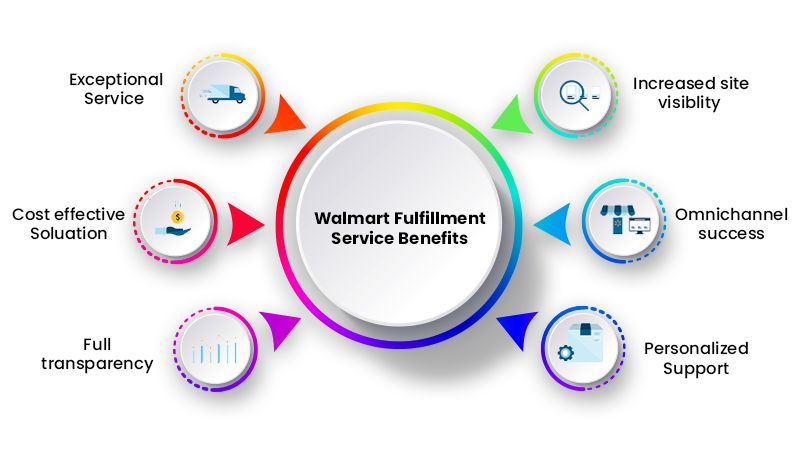 Creating an account with Walmart Fulfillment Services is more complex than creating an Amazon selling account. You can register with Walmart as either an individual or a business. However, your company must be registered and have a U.S. Business Tax ID to sell on Walmart website (SSN will not be accepted). To broaden its selection of products, Walmart is looking for reliable partners who provide genuine, high-quality goods. Whether you use WFS, they will only allow people to sell on their Marketplace.
Requirements to Use Walmart Fulfillment Services
If your items fulfill the requirements listed below, they will fit WFS admirably.
Ability to deliver to Walmart fulfillment centers in the contiguous United States
There are no regulated or perishable items.
150 lb is the maximum product weight.
108′′ is the maximum product length.
165′′ is the maximum product length plus girth.
How to Optimize Your Listings on Walmart Marketplace?
Write a clear, concise product name
Use HD images and rich media
Highlight your distinctive features
Add keywords to your product description
Allow two-day delivery
Price your products affordably.
Improve the efficiency of your inventory
Monitor your KPIs & ensure excellent customer service
5 Ways Walmart Fulfillment Services Can Benefit Your Business
Walmart Fulfillment Services (WFS), an end-to-end fulfillment service at Walmart Marketplace, uses one of the most significant supply networks in the world. On Walmart.com, WFS can aid sellers in expanding and scaling their operations. More information about how WFS can improve your eCommerce business is provided below.
Two-Day Delivery to Please Your Customers
When you use WFS to complete your order fulfillment as a Marketplace seller, you may give all qualified customers free 2-day shipping within the mainland United States. Additionally, eligible products will be given badges for "2-day shipping" or "Fulfilled by Walmart." Not only are these tags and advantages eye-catching, but they also support merchants' performance in crucial areas.
Provides Comfort & Assistance
Fast shipping is just the beginning of the ease of selling on Walmart website. Their Free & Easy Returns program covers the majority of Marketplace orders. This indicates that both in-person and online returns are simple for your clients. By handling all returns, replacement handling, and customer support concerns, WFS contributes to improving the post-purchase customer experience. This enables our Marketplace merchants to prioritize expanding their businesses while lowering operating costs.
Win Recurring & Loyal Buyers
You can access various tools and solutions designed specifically to assist you when you sell on Walmart website (Walmart.com). Walmart's first-party data show that marketplace merchants already benefit from a committed customer base, with 89% of Americans purchasing at Walmart in the most recent year. This degree of brand identification increases the likelihood that customers will return. It enables sellers to contribute to lowering customer acquisition costs.
When you store and ship with WFS, you may go one step further and contribute to realizing your potential. Once signed up, your products are automatically enrolled in the Walmart+ "free delivery" subscription program, which supports vendors in maintaining consumer loyalty and raising Customer Lifetime Value (CLV).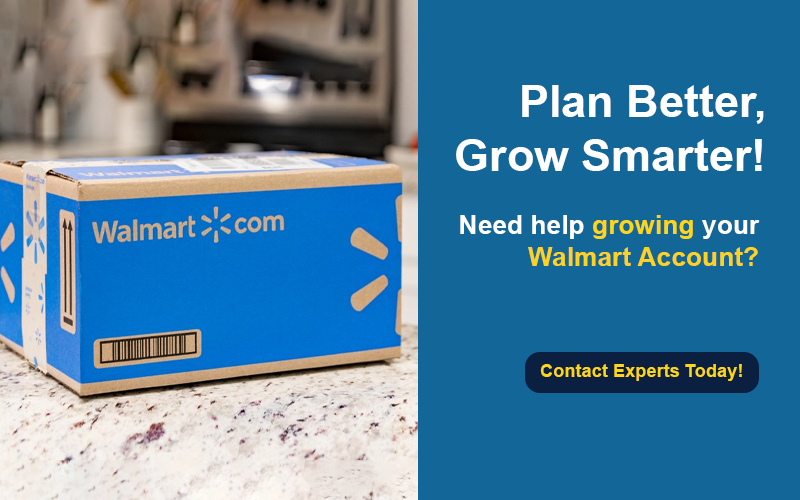 You Can Concentrate on Your Sales
WFS can assist you with the customer-facing aspect of your Marketplace business, but it also makes backend operations more efficient. When you sign up for WFS, Walmart will choose, pack, and ship the product(s) that customers have ordered on your behalf. Their top-notch supply chain gives sellers the peace of mind that orders will be processed correctly and delivered on schedule. WFS also takes care of returns and customer service, allowing you to concentrate on selling.
Walmart Marketplace sellers may scale more quickly because of the simplicity integrated into WFS. WFS consistently innovates and provides Marketplace vendors with fresh offerings to help them streamline operations. For instance, our brand-new WFS Prep Services service enables WFS-enrolled vendors to contract with WFS for a modest charge to handle inventory preparation tasks like item labeling.
Save Money with Simplified Pricing System
Lastly, WFS is created to be a complete, affordable solution for Marketplace vendors. We promise no signup or monthly fees, and our straightforward price structure makes this feasible.Use our calculator to estimate the cost of storing your products and completing orders using WFS if you're wondering what WFS costs would look like for your company.
The WFS Preferred Carrier Program, which provides decreased inbounding rates for small FedEx packages and less-than-truckload (LTL) deliveries, is one benefit available to sellers who have signed up for the WFS program.
Is Walmart Marketplace Worthy of Selling Your Products?


The quick response is yes. You should sell everywhere if your company has adequate inventory to support different sales channels. Not to mention, Walmart's online business continues to expand year over year with no indications of slowing. The moment is now to grow your company on Walmart marketplace.
In addition, Walmart.com has fewer vendors and a less active first-party retail strategy than Amazon.com, despite having fewer monthly visitors. This is fantastic news for its sellers and even additional reason to grow your company on its platform. Additionally, by utilizing Walmart's fulfillment facilities and knowledge, your e-commerce business will grow quicker than you ever thought possible. HRL Infotechs partners with some of the best in the business to bring you the most up-to-date solutions and strategies as a leading e-commerce agency. Walmart sellers can contact us for assistance from experienced professionals worldwide.

Frequently Asked Questions about Sell on Walmart:
Q1 Is it hard to sell on Walmart?
Yes, selling to Walmart is challenging. Being the largest retailer in the world allows them to be quite picky when choosing their suppliers. Whether we are talking about food, clothing, or toys, having a product at Walmart stores will probably make them top-selling goods.
Q2 How do I get approved to sell at Walmart?
Only a few sellers can get a place to sell on Walmart website due to their curated nature, strict rules, and regulations. However, several pointers can streamline the application procedure and increase your chances of approval.


1 Ensure having a history of e-commerce success. 
2 Avoid listing products that violate Walmart Marketplace's Prohibited Products Policy. (Hazardous materials, alcohol, certain types of food, offensive products, and more). 
3 You'll save time later by giving as much information as possible upfront about your company.
4 Act quickly to avoid delays in the approval process if you need to exchange information with Walmart Marketplace to fill in any gaps in your application.


q3 How much does it cost to sell on Walmart?
To sell on Walmart's Marketplace, there is no account subscription charge. However, you will be charged a referral fee that, depending on the category, might be between 6% and 20% of the selling price of your goods. To accomplish this, Walmart "strives to apply the most accurate referral fee rates to the items you sell" and will make ongoing improvements.
Q4 How do I add and manage my listings and promote my items?
 Follow these 6 steps to manage and promote your product listings on Walmart Marketplace:

1. Become a Walmart Marketplace seller 
2. Launch your product catalog 
3. Request advertising access 
4. Attend Walmart advertising webinar 
5. Login to the Walmart ad platform 
6. Launch your ad campaign