Enhancing Amazon Storefront Designs for Better Organic Sales on Amazon
One of the most renowned e-commerce retailers with an enormous seller and customer base. Are you selling on this vast e-commerce platform? Through Amazon Storefront you can stand out among 2.2 million active Amazon sellers. Opening an Amazon Storefront can help you differentiate your brand from your competitors and build customer trust. Amazon is truly the best place to highlight your unique value proposition.
An Amazon Seller Central Store is your own custom branded website on Amazon. Registered brands can showcase their products without distractions from competitors' products or ads. With Amazon's vast audience reach, it'll have the look and feel of an e-commerce store. 
Are you building a Store? Amazon Storefront is a free self-service advertising tool. It is for creating a devoted brand destination on Amazon. It is an incredible way to showcase your top-selling products. Consequently, it increases brand awareness through an easy-to-navigate interface. These Storefronts provide small and mid-sized businesses with a platform for selling products.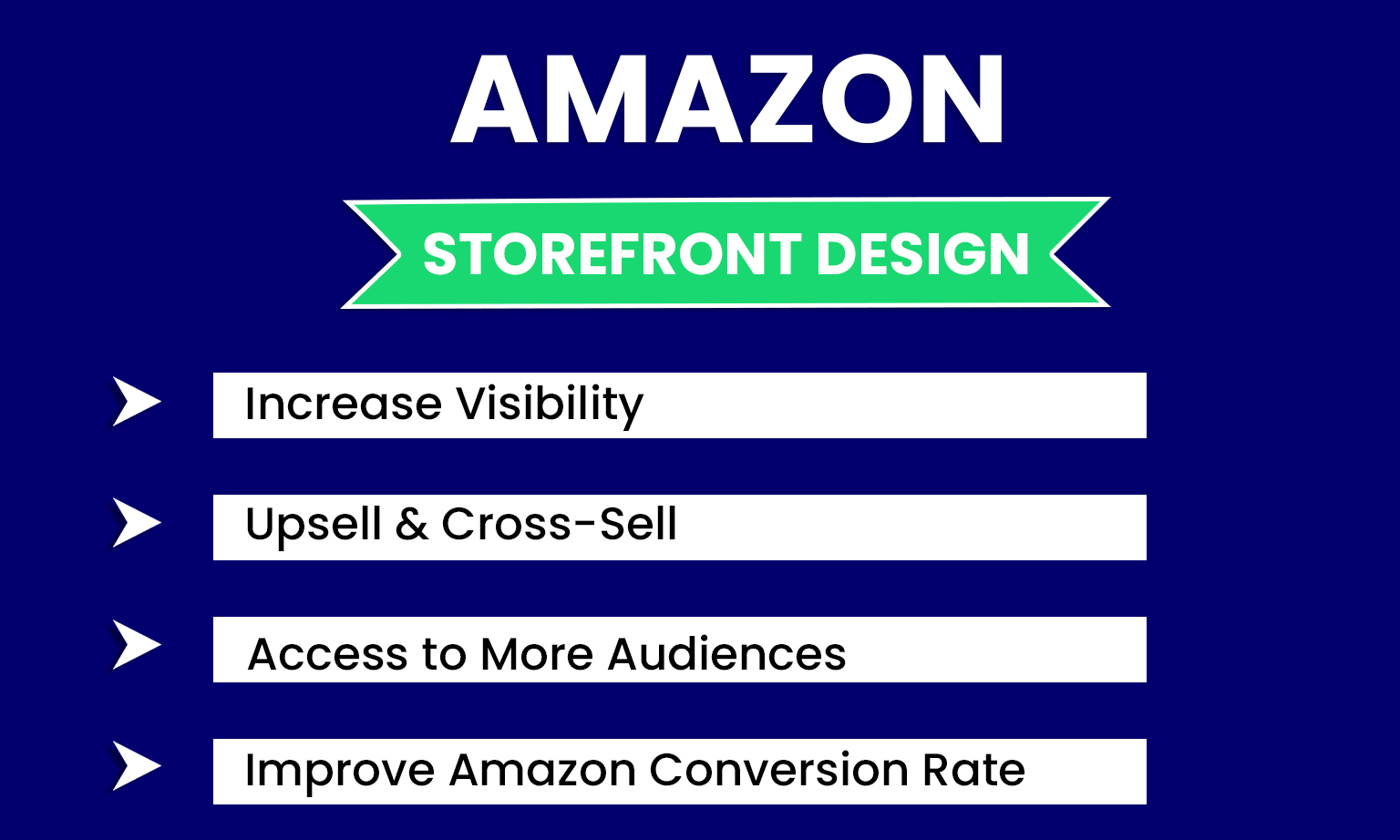 HRL Infotechs has years of experience setting up a perfect Optimized Amazon Brand Storefront for clients. That aided them in surging their business and took their dollars higher.
Here are some best Practices to Upgrade Your Amazon Storefront:
Convey your story through your Storefront-

Amazon organic sales Storefront is a unique but expressive way. Influence your customers through your brand's story and rank them as top-selling products. 

Tailor your storefront design around customers' pain points-

You can design your Amazon Marketplace Store around the issues that trouble your customers the most. Because solving the problems is an eminent way to fascinate potential buyers. This way, you can meet maximum sales.

Cater to the type of customers you want to attract-

Do a proper study about the behavior of your target audience on Amazon. Figure out their thinking process, likes, and dislikes. In this manner, you can throw a perfect and captivating storefront strategy to attract them.

Create sub-pages-

Do not paste everything on your home page and mess it up; Instead, create a few sub-pages. Categorize better and arrange your products on various pages for easy navigation.

Truthful statements and clear CTAs-

What is the best policy to gain customer loyalty? Most importantly, be honest with them to retain them long-term. It will make your customers buy from you again and again. Moreover, keep clear and visible Call-to-action buttons for ease for customers.

Attraction and engagement-

Put compelling videos and photographs of your products. And put your products on multiple pages with categories and full-width images to optimize amazon organic sales brand pages. You can also show reviews on your brand page to capture customers' attention.

Functional on mobile and desktop-

Two-thirds of the searches are from mobiles. So, ensure your storefront is accessible from phones. It can enhance your customers' experience and build a good brand image.
Don'ts of Amazon Storefront Optimization:
Avoid staggering your viewers-

Make sure your store has easy navigation. Just keep it simple and accessible. Avoid creating confusing store designs for better engagement of your customer. 

Never violate the Amazon terms of service-

Appropriately conducting business is the key to customers' hearts. Abide by Amazon's policy, or you would have to suffer severe consequences. That can even make your brand ineligible to sell on Amazon. 

Don't use harmful practices-

Protect your clientele to protect your enterprise. Indulging in harmful practices is an easy way to hurt your business reputation on Amazon. It will affect the confidence and trust of clients in you. Treat your customer's data as confidential and Keep at arm's length from unfair pursuits.

Prevent misleading the customers-

If you do not wish to jeopardize your brand image, do not mislead them. Misguiding them can get you bad words of mouth. As it could reduce your rating, and you can also lose customer retention.

Beware of messy interfaces-

Sometimes, the interfaces are all messed up, reducing engagement. Try to keep your store systematically arranged to narrow down the chaos.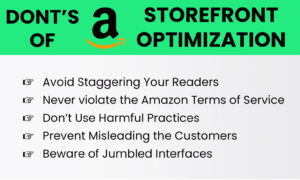 Conclusion
Amazon Storefront is an appealing way to optimize brand pages with no competitors' or ads presence. Refurbish your Organic Sales on Amazon. Highlight your eccentricity and what differentiates you from others. In other words, an optimized Brand Store page is the best way to customize your presence on Amazon.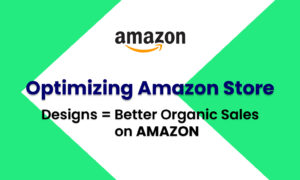 Refurbish your Amazon Marketplace Storefront by creating categorized sub-pages. Claim customers with nobility and exemplary practices, including clear CTAs on the pages. Besides this, there are a few things you need to keep away from to magnify your business presence on the leading platform. For instance, violating the terms of services or deluding the product buyer with unfair practices.
Get expert assistance at HRL Infotechs to win the lead and gain a competitive advantage with an optimized Amazon Storefront.