Amazon FBA Guide to Monitor Your Amazon Account Health.
Struggling to understand the purpose of the Amazon Account Health page?

The performance of its third-party sellers, which includes you, is a significant aspect of Amazon's business model. Amazon also enforced specific criteria and standards to give sellers the resources they need to evaluate and enhance their performance to guarantee that all third-party sellers offer uniformly high-quality products and customer support. You may access all these tools through the Performance Menu in Amazon Seller Central.

What Do You Mean by Amazon Account Health?
To sell on Amazon implies accepting to deal with their guidelines. To continue selling on Amazon, you must meet several requirements; failing to do so consistently might result in a warning, account suspension, or, if not amended, account removal. Maintaining account health metrics at specific levels is essential for the same.
Getting Started with Amazon Account Health Rating.
You may check the status of your Amazon account in Amazon Seller Central using the Amazon Account Health Rating (AHR) tool. It depends on how well you follow Amazon's selling guidelines. It considers specific things like unsolved policy infractions on your account over a fixed time.
Currently, only professional sellers have access to this page. Amazon wants its vendors to keep their accounts in good standing by adhering to the requirements. Amazon made a few adjustments to how you may check the status of your account, and the retail behemoth promises that the policies will continue to be improved.
You have to sustain a '

Good

' amazon account health rating and deal with all policy violations within a specific time.

Amazon Seller Central might delete your account if your AHR is '

Critical

' or '

At Risk

.'
Which Account Health Metrics Need Attention on the Account Health Page?
Your Amazon Seller Central account now has an Account Health Page that lists the 7 key metrics you should pay attention to. Not that you should ignore other stats, but these are essential for preserving your ability to sell on Amazon. Also, as a little bonus, Amazon claims to have removed some metrics from the Account Health page, which are seller metrics for which
1.Order Defect Rate

The Order Defect Rate (ODR) evaluates your overall efficiency in exceeding consumers' expectations over the previous 60 days, as promised by the A-to-Z guarantee. It covers an array of subjects, all of which must have an aggregate ODR of less than 1%. A problem exists with an order if:
Has negative feedback

A successful A-to-Z claim

Credit card chargeback
2. Cancellation Rate
Only seller-fulfilled orders are included in this metric, which tracks order cancellation rates across 7 days. For instance, it wouldn't affect your cancellation rate if a consumer canceled a pending order (CR). This statistic for account health must be less than 2.5%.

3. Late Dispatch Rate
The Late Dispatch Rate (LDR), calculated over a 10 or 30-day period, is the proportion of total orders (as a percentage) for which the shipment confirmation was provided after the anticipated ship date. If your LDR is over 4%, you risk receiving a warning or being suspended.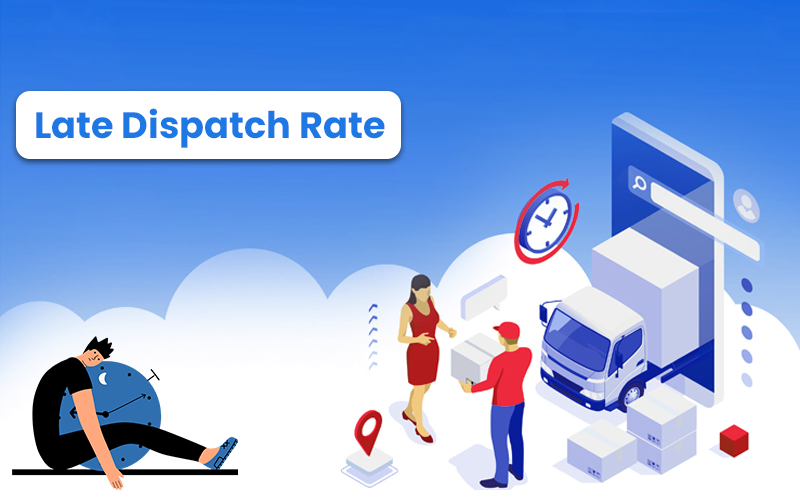 The Valid Tracking Rate (VTR), shown over 30 days, calculates the proportion of total orders for which it has provided a valid tracking number. Once more, this metric only applies to orders that the merchant fulfills. Maintain this statistic at or above 95%, and you should be fine.

5. On-Time Delivery Rate

The number of packages that arrive at their destinations by the estimated delivery date as a percentage of all orders is known as the On-Time Delivery Rate (OTDR). Keeping it at 97% is better because this metric only applies to seller-fulfilled orders.

6. Return Dissatisfaction Rate

Last but not least, this indicator looks at how happy a consumer is with the return process. The Return Dissatisfaction Rate (RDR) must be necessary for the Return Dissatisfaction Rate (RDR) to be around 10%, although it may increase if you:
Receive unfavorable feedback (Negative Return Feedback Rate),

Ignore a return request for more than 48 hours (Late Response Rate), or

Incorrectly reject a return request (Invalid Rejection Rate)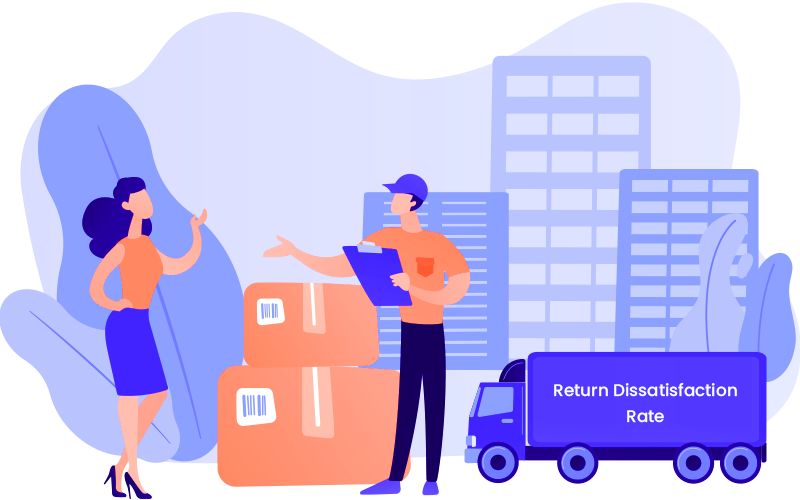 7.Invoice Defect Rate
Amazon unveiled the Invoice Defect Rate metric in June 2020. It intends to assist independent sellers in keeping an eye on the invoicing experience that Amazon Business clients receive when they need receipts or invoices for tax and accounting purposes.
What Exactly is the Amazon Invoice Defect Rate?
By the Amazon Business invoicing policy, the fraction of orders placed by Amazon Business customers for which you did not deliver a downloaded VAT invoice (or a receipt) within one business day following the shipping confirmation. Amazon advises sellers to keep their Invoice Defect Rate under 5%. As of this writing, nothing needs to be done if your Amazon Invoice Defect Rate is higher than this threshold.

What Happens if You Don't Meet the Amazon Account Health Metrics?
Amazon will ask you for a Plan of Action (POA) for improvement if you don't meet the desired KPIs for Account Health within 48 hours. If Amazon accepts your POA, which shows that you comprehend the issue and your plan to fix it, Amazon won't suspend your account in that case.

Maintaining your Amazon account health should always come first, but not at the price of keeping up with other aspects of your business. Utilizing HRL Infotechs is hands-free and can significantly save your time. Once everything is set up, you may leave it running in the background and make any necessary future little adjustments. However, if you don't use it, you're losing out on something really fascinating. So, register immediately and start a journey towards becoming a top amazon seller.