Guide to Shoot Up Sales by 3X this Amazon Holiday Season!
The Amazon holiday season is approaching soon. People buy Holiday gifts for themselves and their loved ones during this time. Whether or not you have been a long-time Amazon seller, you know how busy Q4 can be for brand sellers.

But besides buying Holiday gifts, consumers frequently purchase other goods, particularly electronic devices, and phone accessories, by taking advantage of fantastic discounts at numerous shopping events. Therefore, you must start planning as soon as possible to use digital marketing to attract as many clients as possible. You can promote your products to sell on Amazon independently but must elevate your game by working with marketing experts.

This blog will cover every strategy you can use to increase sales during the Amazon holiday shopping season and close the year strong on Amazon Seller Central.
How can you boost your sales on Amazon holiday season?
1. Optimize Amazon Product Listing 
You can stand out, attract new and returning customers, improve conversion rates, and boost sales by Amazon product listing optimization. Let's examine some guidelines for improving product listings:
Optimize for Mobile: Mobile devices account for almost 3 of every 4 online shopping. Therefore, your initial task should be to optimize your product page for mobile customers. Your product title is one important factor that demands your attention. Customers are less likely to click if they can't see the entire title. Try keeping your product titles to 80 characters or less while including essential keywords. Avoid cramming the title with keywords; doing so could lower your search engine rankings. Instead, start the title with the necessary keywords.


Use Quality Product Images: Next, focus on your product photos, which are pretty crucial for boosting sales on Amazon, especially during the holiday shopping season. Ensure your camera has a good resolution and that each photograph complies with Amazon's requirements. Customers are more likely to purchase in only a few seconds when the Unique Selling Point (USP) is communicated through high-quality images.


Apply Holiday-theme Keywords

: Consider adding holiday-related keywords to your content to increase traffic to your product page. Utilizing resources like Google Keyword Planner, you can conduct keyword research. You could also want to seek holiday-related keywords that your rivals are using. Please consider their search volume when adding them to your Amazon product listings.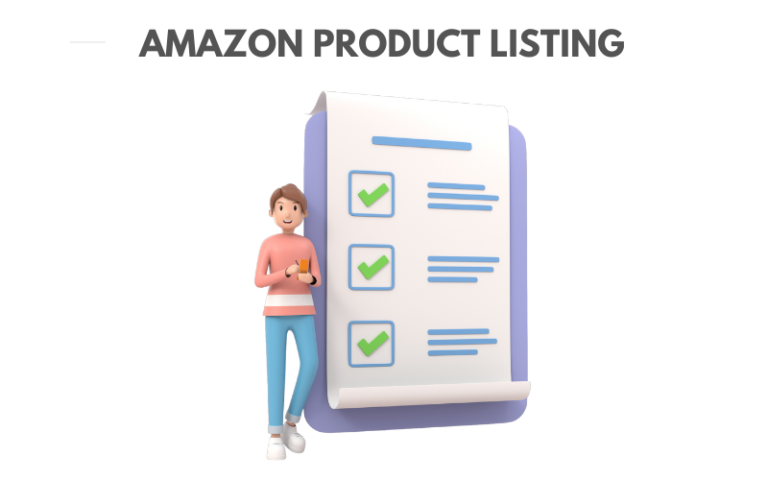 2. Stock Up Your Inventory
Ensure you have enough inventory to meet the increased demand during the Amazon holiday season. Stocking up inventory means you have more significant potential to make more holiday sales. Inventory levels also affect your Amazon listing optimization. Products to sell on Amazon Seller Central with low stock levels are less likely to appear on the first page of search results. Also, customers are more likely to trust a company with more product units available. 
3. Use Sponsored Ads to Raise Traffic
Improve your search engine results and increase traffic to your product page with sponsored ads. You can run various sponsored advertisements, including display ads, sponsored product ads, and sponsored brand ads.
One of the most acceptable ways to promote some top products is through

Sponsored Product Ads

. For the Amazon holiday season, you can promote your top sellers to a broader audience of prospective buyers. Customers are taken to the relevant product page when they click on a Sponsored Product ad.

 

You may promote various products to sell on Amazon and increase traffic to your store by using

Sponsored Brand Ads

. Using brand advertisements, customers can learn about your store's most recent holiday promotions and specials.

 

You can use

Display Ads

to reach out to prior clients and inform them of the most recent promotions. This can persuade them to finish an unfinished purchase or make a new one. Additionally, it aids in directing outside traffic to your product page.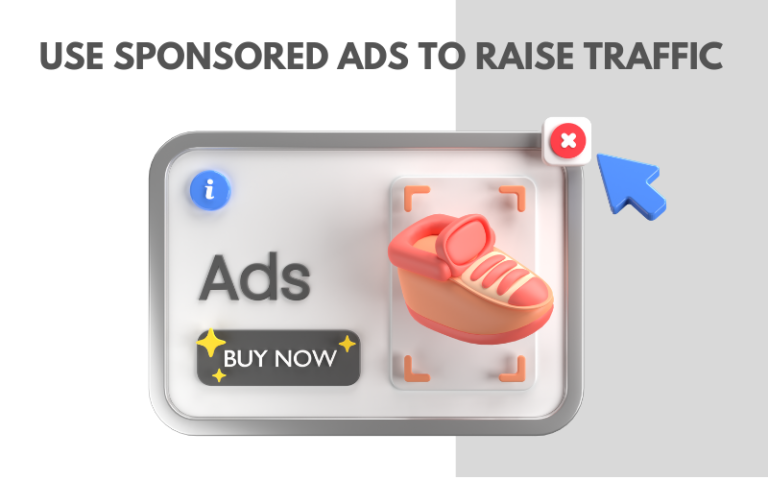 4. Maintain a Competitive Pricing
Consider your competition's pricing carefully. Since pricing influences your Amazon sales and profitability, it is a crucial factor. Ensure you maintain the most competitive pricing possible. For the holiday season, you might consider maintaining cheaper costs than your rivals since this could boost your Amazon sales. Thought should be given to your profit margin.
5. Set Lightning Deals into Action
Customers look for deals over the Amazon Holiday season. As a result, you can use lightning offers for a few of your products. Lightning Deals are deals where a product is offered at a steep discount for a brief period. These are short-term Amazon sales that are available on the Amazon deals page. You need a Professional Amazon Seller account to execute a lightning deals promotion.
On Amazon, lightning discounts increase traffic and sales while raising brand recognition. The following standards must be met for your product to qualify for lightning deals:
You must set your discount prices 20% above your retail price. Deal cancellation may result from lowering prices by less than 20%.

A fulfillment center needs to be stocked with the bare minimum of inventory.

You must have a 3.5 overall star rating.

Your items must be eligible for Prime.

You must abide by the rules on deal frequency and consumer product review guidelines.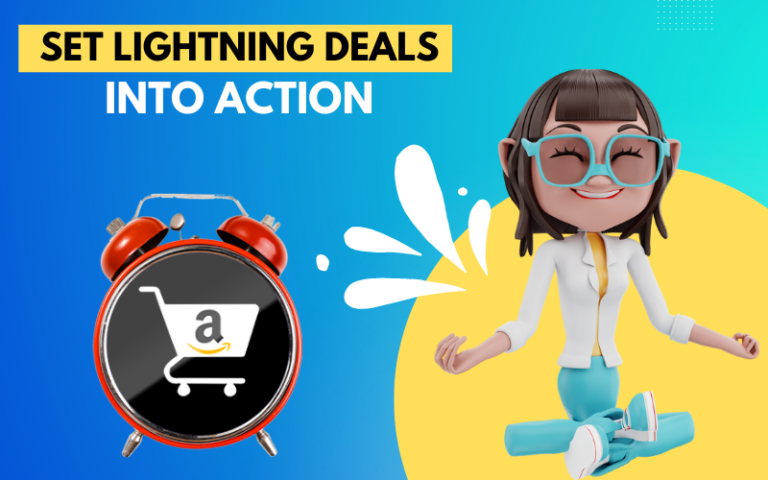 6. Design a Storefront around Holiday Theme
During the holiday shopping season, brick-and-mortar stores put on seasonal displays. So, why not use this strategy in your Amazon storefront?
Using content related to the occasion, you can create a storefront with a festive feel. Use A+ content to express your brand's story uniquely. You can utilize high-quality lifestyle photos and color experimentation to distinguish your brand store. You can reposition your products to sell on Amazon as holiday gifts and make gift bundles.

7. Acquire the Buy Box
Most Amazon product listings include a widget called the Buy Box. It enables customers to buy as quickly and efficiently as possible. Competitors might vie for control of the Buy Box. Gaining the Buy Box has various benefits. A rise in Amazon sales is the most noticeable. Regardless of the seller, customers will probably use the Buy Box to make purchases. Thus, if you win the Buy Box over the holiday season, your sales will increase by 200%.
Win the Buy Box in the following ways: 
You must possess a

Professional Amazon Seller account. 
Your account also needs to be in good health. A healthy account performs well in terms of shipping, customer service, and adherence to Amazon product rules. By login into your Amazon Seller Central account and selecting Performance and Account health, you can rapidly check the status of your account.

Maintain a stock of your products.

Improve on your seller feedback (Boost your seller ratings)
8. Be Eligible for Amazon Prime
Being qualified for Amazon Prime has significant advantages for your company, given that there are more than 200 million Prime members worldwide. Most Prime customers subscribe to one- or two-day shipping, so you can start by offering that. Additionally, having Prime eligibility makes you more visible in searches. Customers seek Prime-eligible products; therefore, they will likely come across your offering.

Moreover, it helps you get the Buy Box, which results in more sales.
You are automatically Prime eligible if you use Amazon's fulfillment by Amazon (FBA) service to sell. You can sign up for the Seller-Fulfilled Prime (SFP) program even if you don't sell on Amazon FBA. You can sell on Prime once you've satisfied the prerequisites.
9. Consider Product Returns
Product returns are an unavoidable aspect of selling products on Amazon. Products purchased between the Amazon holiday season, must be eligible for return through January 2023, according to an extension of Amazon's holiday return policy. While an Amazon seller may not find this easy, ensuring your product listings are optimized for the marketplace is crucial. Making a backup plan for the Amazon holiday season is also crucial.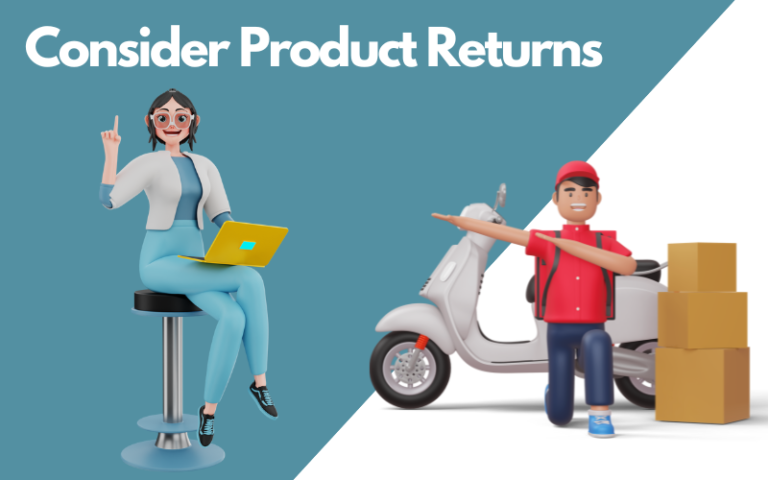 10. Provide Quality Customer Service
Providing excellent customer service is one technique to draw in both present and potential consumers. Shopping during the holidays may be challenging.

The best strategy to "wow" your customers is to make their purchase an unforgettable experience. When they contact you, be kind and professional, get back to them within 24 hours, and don't forget to write them a thank-you note when they make a purchase. Positive evaluations generated by good customer service will boost search ranks and draw in new clients.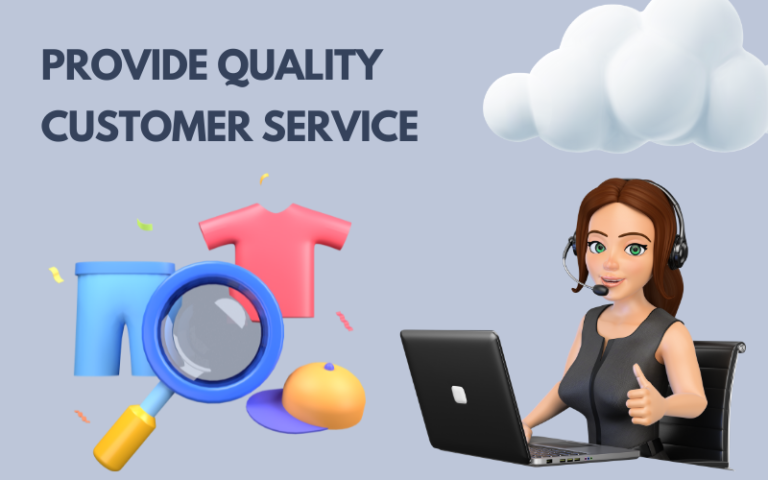 A fantastic opportunity to increase amazon sales and revenue with Amazon Seller Central throughout the Amazon Holiday Season. You may differentiate yourself from the competition, improve traffic to your product page, boost amazon sales, and make more money using the above mentioned strategies. You may also approach HRL Infotechs for assistance in assessing your company and developing plans to increase sales and reduce risks during the Amazon holiday shopping season.