The success of your business on Amazon depends on how efficiently you manage your Amazon seller account. And though Amazon account management services  may seem quite easy, selling through comprehensive management while adhering to the guidelines is a highly daunting task. You can delegate this task to an account manager.
If you are a registered Amazon Seller, these 7 account management services can help you stand out of the crowd. Keep reading this blog to know about the top 7 services you can avail of in 2022. 
Top 7 Amazon Account Management Services
1. Amazon Seller account
One of the first things an agency will discuss with you is setting up your Amazon Seller account. The thing might seem overwhelming, especially if you are new to the Amazon marketplace. But building a great business needs you to figure out your business model and products with your account manager.
Research helps them sort out what products or strategies your business needs to stand out in the Amazon marketplace. 
Creating your Amazon Seller Account
Opening an Amazon Account is similar to other registration processes. One just needs to type in the details and necessary info about the business. You will have to create identification documents for the background checks.
With your Amazon Seller Account, you can choose to go as a professional or even as an individual account. A professional account helps if you are selling a large volume of products every day.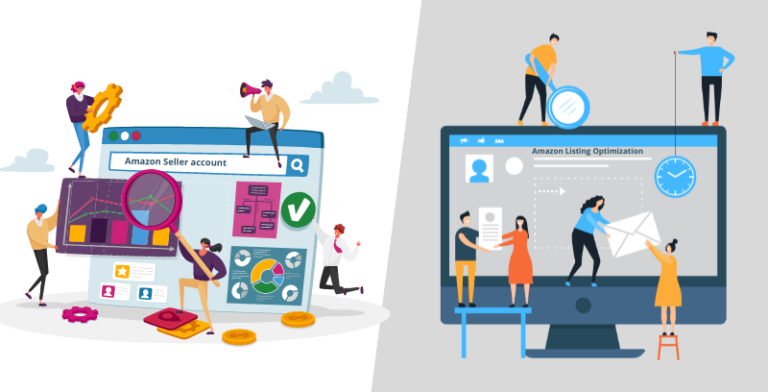 2.Amazon Listing Optimization
As an Amazon Seller, it's crucial that your business consider optimizing its Amazon listings. Ticking off this service from your list means your customer doesn't find your product listings and moves on to your competitors making their purchase. 
Optimizing listings help your product rank higher in Amazon's search results and thus add to your sales number. Several factors count for making your product listing successful with optimization, like keywords, quality photos, optimized titles and descriptions, and more.
Here're the aspects your account manager will use to help you succeed on Amazon:
Optimize your product title and description on Amazon

Use visually appealing images on your product's detail page

Optimize the bullet points

Leverage A+ content

Optimize Amazon backend keywords for better reach
3.Enhanced Brand Content
If you want your products to grab the attention of consumers, Enhanced Brand Content (or EBC) is there to help you out. Amazon EBC is open to all sellers who are registered through the Amazon Brand Registry process. So there's no reason your account manager wouldn't leverage this function.
Benefits of Amazon EBC
Your product stands out among the competition.

Buyers' eyes get attracted to your listings.

Reduced bounce rates on your products.

Your product's info is accurately conveyed to customers.

Seamless user experience on all devices for users.
4.Product Listing Management
Competition on Amazon is becoming tougher and tougher. So, going on the platform without a proper listing management strategy will only end you up in a situation where you'll find it difficult to drive sales. It is better to delegate product listing management if: 
You don't have enough time to check your Amazon business.

Have numerous product listings making it difficult to monitor all.

You are not well-versed in Amazon product management.

And not keen on taking risks while experimenting.
Hiring an account manager is your best option. Your product listing manager will offer you the following services:
Add listings to the right category

SKU (Stock-keeping Unit) for every inventory item

Product listing optimization

Content management for listings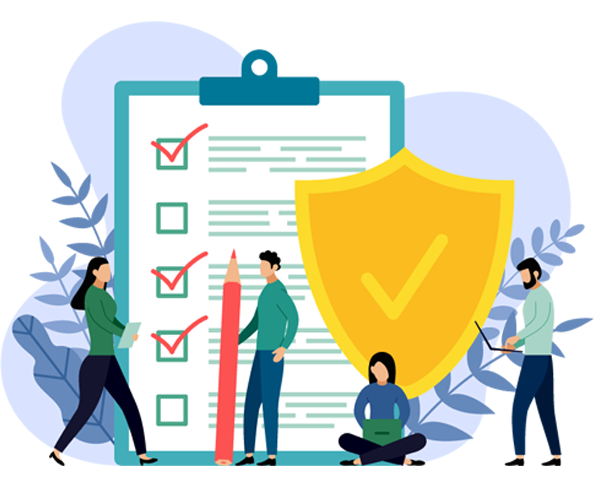 5. Brand Registry
Amazon Brand Registry was initially launched as a program to help sellers protect their brands from false brands. But over time, it has evolved into a whole suite of services.
The foremost advantage of your account manager offering Brand registry as a service is that you get direct influence on detail pages. Furthermore, your business gets access to top tools like Amazon EBC, Sponsored Brands Ads, Amazon Attribution tool, Amazon Live Creator, etc., which will help you stand out on the platform.
Benefits of Amazon Brand Registry
Greater control over product detail pages.

Listing with multiple product identifications (outside EAN & UPC codes.

Ability to offer advanced seller support.

Access to ML-based predictive automation.
6.Amazon Advertising PPC
Amazon advertising PPC is another great service you can opt for. Since customer shopping preferences are increasingly shifting online, sellers have a greater competition to capture sales. Though organic rankings are important for your business, advertising on the platform can help you reach more customers. 
An effective Amazon advertising PPC strategy helps all sizes of businesses. Without one, your listings may be lost in about 350 million products on Amazon. 
7. Preparation and Logistics
Amazon logistics is a delivery & shipping service that complements other services offered in Amazon Full Account Management.
The assigned manager for your Amazon Store Management will assist you in preparing for the things once you get sales. They will ensure your packaging abides by the guidelines, whether local or international. You will also be provided with a computation on tax & duty rates to allow smooth transactions of your shipment.
To summarize, you can avail yourself of countless Amazon account management services to boost your sales. You can also look out for the Amazon account manager to see the services we have discussed here. Remember, an account manager will handle all your work, so choose an experienced person for the job. We at HRL Infotech have an efficient team who can help you with your account.